Oslo's diverse musics breathe the same air in ensemble project that bridges tradition
Sandeep Bhagwati: Oslo Musics
Sentralen / Marmorsalen
11/9, 19.00
150/250 NOK
Oslo Musics ensemble
Sandeep Bhagwati:
Virelai Chakra (2020, WP)
...som er nytt kvar gong i våre uforståelege gamle musikkar... (2020, WP)
A Sonic Migrants Manifest Chakra (2020, WP)
Moments éphémères (2020, WP)
Sandeep Bhagwati unites musicians across cultural divides. The composer has co-founded ensembles in Montréal, Berlin and Pune which reflect the diversity of local music.
Ultima has commissioned Sandeep Bhagwati to work with nine musicians from various traditions based in Oslo. He visited their homes and studios, listened to their music and conducted an intensive workshop. When COVID-19 hit, the work continued online. Oslo Musics has now evolved into a music and video project comprising four pieces:
Virelai Chakra – A cycle of imitations where every musician tries and fails to mimic the music of another musician and culture.

...som er nytt kvar gong i våre uforståelege gamle musikkar... (... they were always new, our incomprehensible old musics...) – A piece in which everyone's traditional music appears in sonic contexts inwhich it does not fit – or perhaps, on closer listening, it does?
A Sonic Migrants Manifest – A narrative/text-based music piece developed from musicians' memories of arriving in Oslo.
Moments éphémères – A series of 5 short pieces for 2-3 musicians stemming from different poetic and emotional states which the musicians develop in isolation. The audience determines who will play with whom, leading to some unexpected musical encounters.
Inga Margrete Aas – bass
Kouame Sereba – vocals, various instruments
Anne Hytta – Harding fiddle
Sanskriti Shrestha – tabla
Shble Saleem – oud
Cheb Hocine – vocal
Kalle Moberg – accordion
Ibou Cissokho – kora
Oddrun Lilja Jonsdottir – guitar

The commisson of Oslo Musics is supported by Kulturrådet.
Oslo Musics is part of the Sounds Now project. Co-funded by The Creative Europe Programme of the European Union.
(Photo: Concordia University)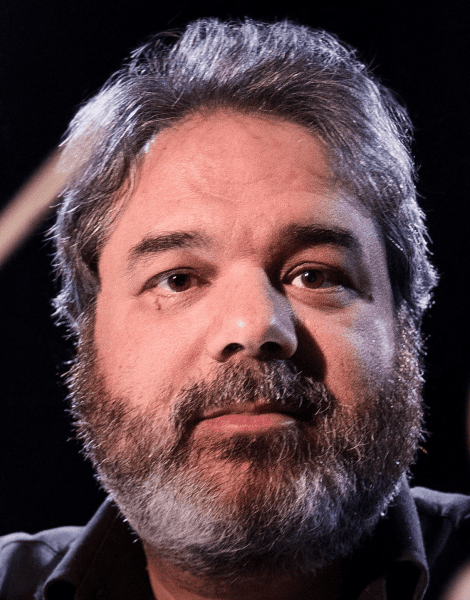 Sentralen/Marmorsalen
7:00 PM