Good manners, belief systems and the mysteries of nature in this celebration of the human voice
Det Norske Solistkor
Kulturkirken Jakob
15/9, 17.00
250/150 NOK
The quest for good manners, Schubert's lost voice and a humanist anthem in this celebration of the human voice
Eivind Buene: Schubert singt II (2019)
Gunnar Eriksson: ROMANSKA BÅGAR from A Human Credo (2013/ 2019, WP of new version)
- Interval -
Henrik Hellstenius: Politeness And Cooperation (2019, WP)
Martina Batic – conductor
Det Norske Solistkor
Det Norske Solistkor team up with Slovenian conductor Martina Batic for this intriguing programme of new vocal music.
Has individual will triumphed over collective effort, has politeness become so unfashionable that it is now only used for personal gain? Henrik Hellstenius is fascinated by the concept of politeness in a society that has become more self-obsessed. In a grand new work involving choir and electronics, texts by Sartre, Emanuel Levinas and others, plus choreographic elements from Kristin Ryg Helgebostad, Politeness And Cooperation explores the 'oil on the wheels of society'.
In addition, Det Norske Solistkor will first perform Schubert singt II, a totally new work in which Norwegian composer Eivind Buene continues to explore his fascination with the songs and sound world of Franz Schubert and tries to conjure up the composer's imagined voice. To follow, Sweden's Gunnar Eriksson, whose speciality as a conductor is sacred choral music, proposes a humanist anthem in a new version of ROMANSKA BÅGAR from A Human Credo.
Produced by Det Norske Solistkor.
(Photo: Det Norske Solistkor)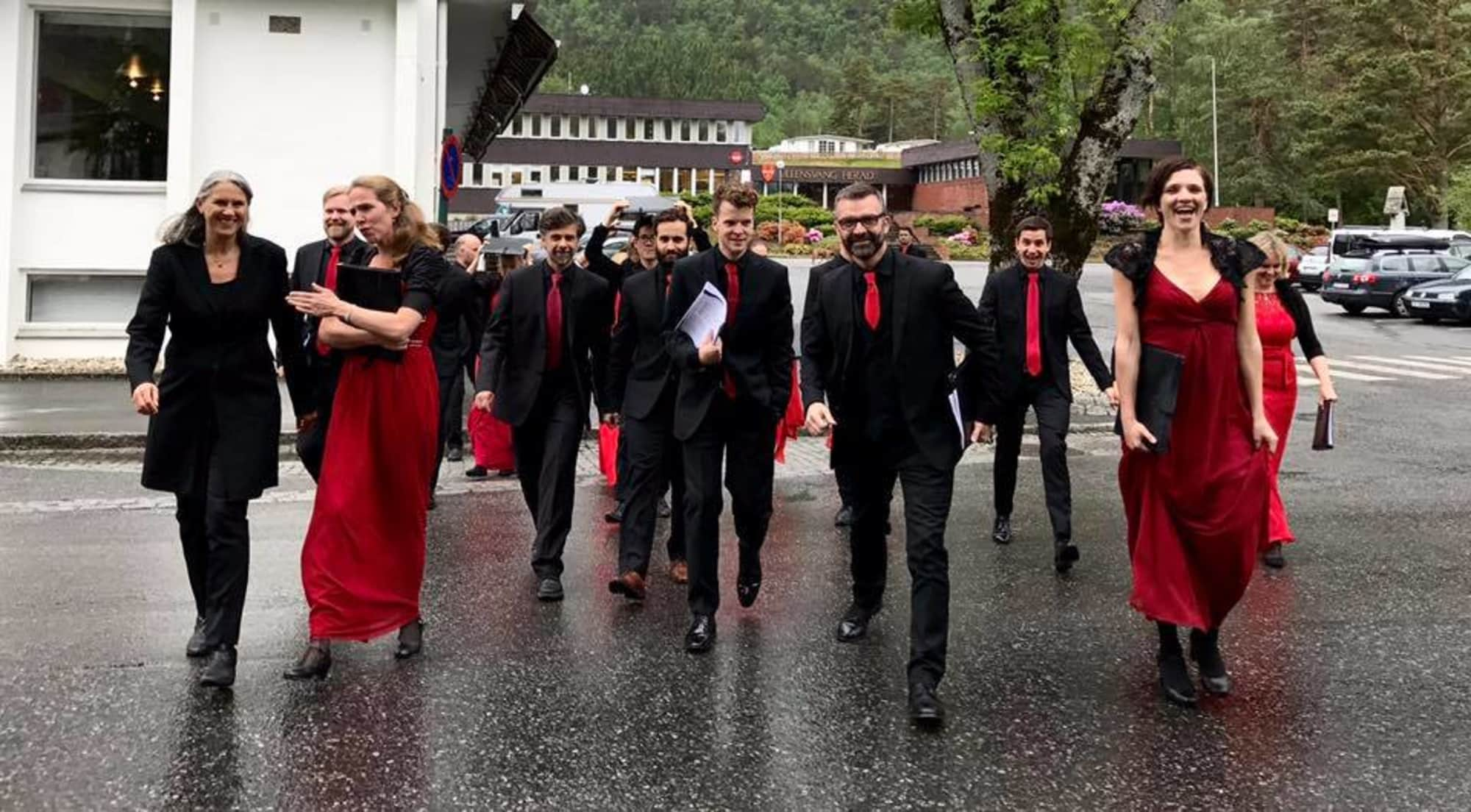 Kulturkirken Jakob
5:00 PM