Boxes, books, bento and more – hang out with Architek Percussion and POING for a whole evening in this double concert of chamber music with a refreshing twist
Architek Percussion + POING
Kulturkirken Jakob
16/9, 19.00 + 20.00
250/150 NOK (price includes both concerts)
Concert 1 Architek Percussion:
John Cage: Quartet (movements I & IV) (1936)
James O'Callaghan: Spinefold; opinions (2014)
Gyrid Nordal Kaldestad: Whispers and Strokes for amplified boxes (2019)
Hanna Hartman: Shadowbox (2011)
- Architek Percussion demonstrate how they can get a sound out of anything
Concert 2 POING:
Maja S. K. Ratkje: essential extensions (1999)
Leilei Tian: New work (2019, WP)
Olav Anton Thommessen: New work (2019, WP)
Sachiyo Tsurumi: SUSHIYA 009 (2003)
- A mix of old and new from 20 year old POING
In this exciting double billing, Canadian ensemble Architek Percussion perform a mixed repertoire replacing traditional percussion instruments with unexpected objects; while Norwegian trio POING follow with a selection of world premieres and recent works.
Norwegian composer and sound artist Gyrid Nordal Kaldestad has written a new work involving custom-made boxes. While exploring the resonances of metal, cardboard and wood, and the tiny physical gestures that can be amplified into huge noises, the piece represents small voices that often go unheard. James O'Callaghan's Spinefold; opinions features amplified books with rustling pages, squeaking spines and slamming covers. Hanna Hartman's Shadow Box features amplified ceramic tiles, nuts, eggshells and paper bags. In the two movements of John Cage's Percussion Quartet, Architek will perform on a range of 'instrument-objects'.
In their second Ultima appearance of 2019, POING, celebrating their 20th anniversary (see also 14 September), will demonstrate their extraordinary virtuosity and ability to refresh the contemporary repertoire. In a programme of trio works spanning hugely different styles, and both European and Asian pieces, they revisit two compositions from the start of their career – Maja S. K. Ratkje's essential extensions, which takes Messiaen's Quartet for the End of Time into the realm of free jazz, and Sachiko Tsurumi's SUSHIYA 009, which combines the twin Japanese enthusiasms for Beethoven's 9th and sushi. Additionally they will premiere sparkling new work by Norway's Olav Anton Thommessen and China's Leilei Tan. A typically innovative package of spicy and daring music confirming the vitality of one of Norway's best loved and most influential modern music ensembles.
Architek Percussion
Noam Bierstone
Ben Duinker
Ben Reimer
Alessandro Valiante
POING
Rolf-Erik Nystrøm – saxophone
Frode Haltli – accordion
Håkon Thelin – double bass
(Photo: Alex Tran)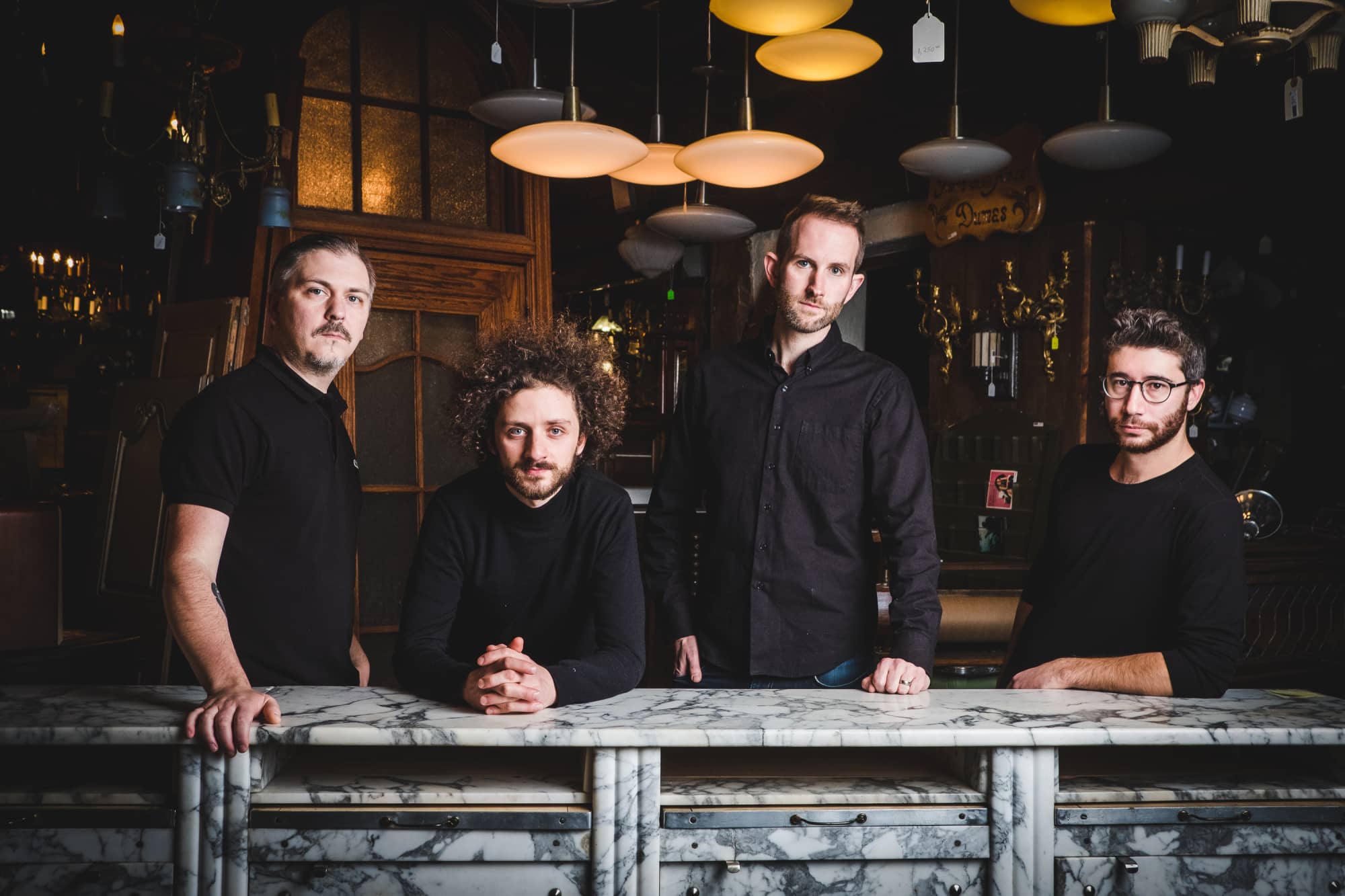 Kulturkirken Jakob
7:00 PM