Mash-up of contemporary trio works from an eclectic Norwegian ensemble
Cikada: Klaus Lang, Malin Bång, and more
Sentralen/Marmorsalen
19/9, 16.00
150/250 NOK
Cikada ensemble
Malin Bång: Hyperoxic (2011)
Alireza Farhang: Wis and Ramin (first movement, 2019)
Francesco Filidei: Texture (1995)
Morton Feldman: Durations (1961)
Iannis Xenakis: Ikhoor (1978)
Klaus Lang: parthenon. (2018)
Join Cikada in this adventurous selection of short pieces that shows the ensemble's eclecticism in full effect. Bookended by full-ensemble Norwegian premiere by Klaus Lang, the event also consists of trio works for different configurations of the group.
The five trios that follow range from the postwar minimalism and modernism of Feldman and Xenakis, to the intoxicating music of Iranian-French composer Alireza Farhang and the conceptualism of Francesco Fillidei. Malin Bång's Hyperoxic, originally a trio, has been extended into an onslaught by the full Cikada crew, playing bicycle pumps, fans, megaphones and other objects.
The concert concludes with parthenon. by Klaus Lang, which is composed for Cikada. The piece is inspired by the style and dimensions of the famous Parthenon temple in Athens.
Christian Eggen – conductor
Anne Karine Hauge – flute
Rolf Borch – clarinet
Bjørn Rabben – percussion
Kenneth Karlsson – piano
Karin Hellqvist – violin
Odd Hannisdal – violin
Bendik Foss – viola
Torun Stavseng – cello
Magnus Söderberg – double bass
Produced by Cikada.
(Photo: Siv Dolmen)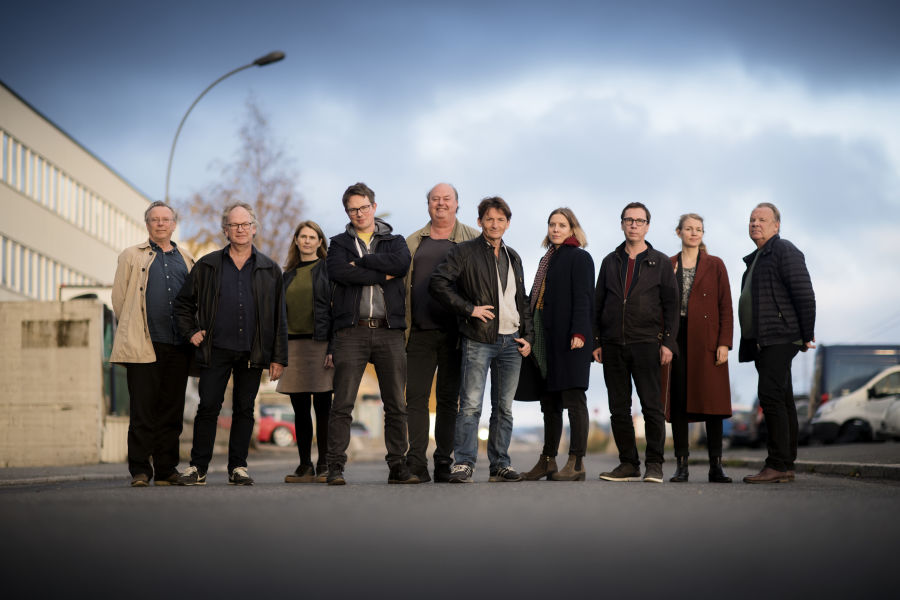 Sentralen/Marmorsalen
4:00 PM