Two concerts with sparkling new and vintage electronic music in a specially built listening dome
Sonic Wunderkammer – Day 2
Sentralen/Marmorsalen
21/9, 14.00 + 15.30
250/150 NOK
Two day dome pass: 350/200 NOK
Sonic Wunderkammer Day 1, 20/9, 19:00 + 20.30
Concert 1:
Natasha Barrett & Marc Downie: Innermost (2019)
Balint Lazcko: Burst (2019, WP)
Anders Vinjar: The Music is a Wave (2019, WP)
Concert 2:
Else Marie Pade: Faust Suite (1962, selected parts)
Mads Kjeldgaard: I solens flint 1000 floder (2019, WP)
Christian Skjødt: Interdependencies (2019)
Day 2 of our curated series of radical and spatial 20th and 21st century soundworks, including new work developed at Oslo's NOTAM and EMPAC in New York, taking advantage of the 3D effects and surround sound qualities of a multi speaker system in a specially constructed dome. Drench yourself in the sound shower from the overhead speakers: the perfect way to celebrate 25 years of NOTAM – Norway's most innovative centre for progressive electronic music – in 2019!
14.00
Natasha Barrett & Marc Downie: Innermost (2019)
Balint Lazcko: Burst (2019, WP)
Anders Vinjar: The Music is a Wave (2019, WP)
Oslo based British composer Natasha Barrett's Innermost, repeated from the previous day, is a collaboration with US digital artist Marc Downie (OpenEndedGroup). Following their previous collaboration at the Pompidou Centre, Paris last year, Innermost fuses ambisonics, 3D sound and stereoscopic projection. Points of light and sound are animated around the sound system in patterns that each possess their own characteristic 'gait' – a unique way of moving and behaving. This state of the art audiovisual creation is a co-commission between Ultima and EMPAC, New York state.
In Hungarian Balint Lazcko's piece, a series of bursts gradually melt into textures of different behaviour, sometimes resembling familiar scenes from real-world experiences.

Norwegian Anders Vinjar is a programmer-composer working within and beyond the established traditions of computer music, electroacoustics and sound diffusion. The Music Is a Wave will travel around the dome in 3D ambisonics.
15.30
Else Marie Pade: Faust Suite (1962, selected parts)
Mads Kjeldgaard: I solens flint 1000 floder (2019, WP)
Christian Skjødt: Interdependencies (2018)
Else Marie Pade (1924–2016) was a true pioneer, both as a Danish electronic composer and as a female in the field. Her 1962 Faust – composed shortly after hearing Varèse's Pòeme électronique at the Brussels World Fair – is inspired by Goethe's Enlightenment drama and features pulsating tones representing the characters of Faust, Mefisto and Margrethe. Pade's ability to subvert traditional hierarchies led her to make Margrethe the central figure in this enthralling play of sinewaves and interacting electronic pulses.
Danish Mads Kjeldgaard pursues Pade's legacy of interconnecting sound waves in a 3D cyclic construction in which sounds seem to light up a path through darkness. Elements include a Buchla 200 synth, field recordings, and Kjeldgaard's own algorithmic systems.

Denmark's Christian Skjødt closes the session with Interdependencies, a 4.1 channel piece based on sound material from a self-built analogue instrument. The microtonal device consists of eight tone generators all struggling to draw enough electricity to assert their independence.

In collaboration with Notam and 3DA.
(Photo: Fernando Lopez-Lezcano)
Innermost is co-commissioned by Ultima Oslo Contemporary Music Festival and EMPAC/ Experimental Media and Performing Arts Center at Rensselaer Polytechnic Institute. Ultima has commissioned the music by Natasha Barrett with support from the Norwegian Arts Council. EMPAC has commissioned the video by Marc Downie and supported the production with residencies of the artists at EMPAC.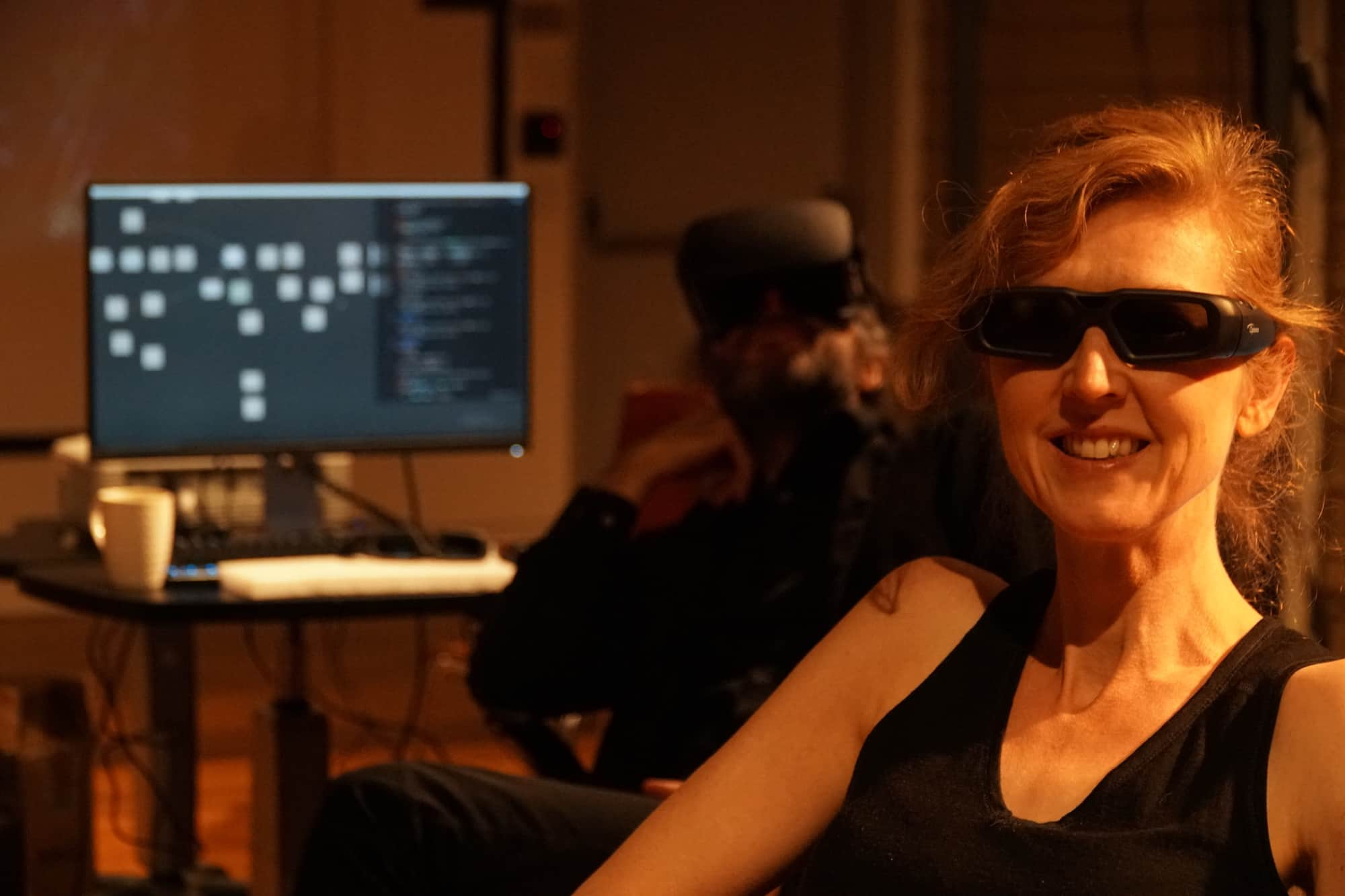 Sentralen/Marmorsalen
2:00 PM