Multimedia concert installation leads you inside a disorientating future of artificial intelligence and synthesised speech.
Stefan Maier & Alan Segal: Deviant Chain (2019)
Gamle Museet for samtidskunst - Nasjonalmuseet (Bankplassen 4)
21/9, 17.00 (+ 18.00 + 19.00)
NOK 200/100
Deviant Chain, by Canadian composer/artist Stefan Maier and Argentinian artist/filmmaker Alan Martín Segal, presents the disturbing effects of artificial intelligence on language and the human body in an ambitious, 40 minute concert installation in multiple spaces. The work centers on an AI-based speech synthesizer that was trained to generate a synthetic language, in collaboration with American technologist Victor Shepardson.
Deviant Chain is a multi-spatial, multi-media experience in which listeners move through a series of connected rooms. As the audience explores the space, the sounds of mangled human-like speech contextualize episodic videos depicting various moments where human language underwent remarkable, irreversible transformations.
Presented as a haunting, large-scale concert installation, Deviant Chain suggests a future where humans might have to grapple with non-human language and inhuman modes of thought that are fundamentally at odds with everything we have learned.
The commission and production for Deviant Chain is supported by Canada Council for the Arts.
(Photo: Jonas Fogh)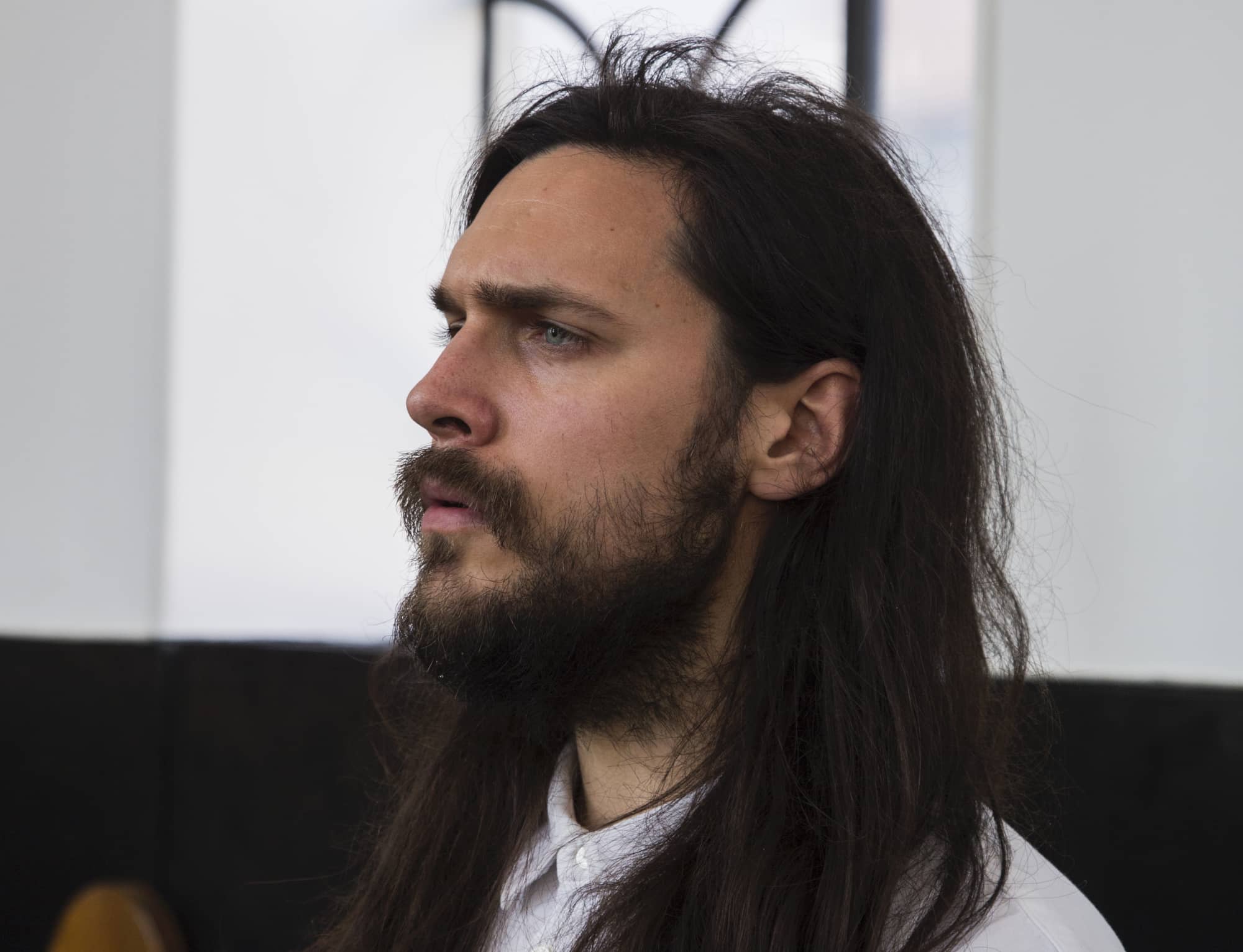 Gamle Museet for samtidskunst - Nasjonalmuseet
5:00 PM