To round off this year's Ultima, we present the world premiere an unmissable exclusive collaboration between daring creative pioneer Laurie Anderson and radical music collective Zeitkratzer.
Laurie Anderson & Zeitkratzer
Rockefeller
22/9, 21.00
Ticket: 500/400 NOK

Reinhold Friedl: Global Concern (2018, WP) for Zeitkratzer and Laurie Anderson
Laurie Anderson: The Language of the Future (2016/2018) Special Guests: Zeitkratzer
As a performer, writer, director and visual artist, Laurie Anderson has created unforgettable works spanning the worlds of experimental music, art and theatre. Her new, ongoing work, The Language of the Future, is a mixture of her mesmerising storytelling, music (including her celebrated electric violin) and interactive video performance. A work constantly in progress, The Language of the Future has been described as a 'stand-up elegy', in which her observations, anecdotes and trippy tales range across space, time, politics, linguistics and all points in between.
The first half of the evening sees the world premiere of Zeitkratzer ensemble Reinhold Friedl's Global Concern for Anderson and the pan-European ensemble, dedicated to bringing ´joy´to post-war contemporary music.
Comprising some of today's leading instrumentalists (including Norway's Hild Sofie Tafjord), since 1999 Zeitkratzer have built up an idiosyncratic and groundbreaking repertoire from Xenakis and Stockhausen to Jim O'Rourke, Terre Thaemlitz, Carsten Nicolai and Anderson's late husband, Lou Reed. Zeitkratzer will also act as guest performers in Laurie Anderson's Language of the Future. This monumental evening promises a perfect meeting of musical minds.
Programme:
Global Concern - Zeitkratzer with Laurie Anderson
1. The Beginning of Memory
2. Groove
3. Alpenrose
4. Horror
5. Metal Machine Music
Break
The Language of the Future - Laurie Anderson with Zeitkratzer
Laurie Anderson Worldwide Tour Representation
Pomegranate Arts
For Booking and Tour Information:
POMEGRANATE ARTS, INC.
1140 Broadway, Suite 305, New York, NY 10001
Tel 212.228-2221 Fax 212.475-0004 Email info@pomarts.com Web www.pomegranatearts.com
Contact: Linda Brumbach or Alisa E. Regas
(Photo: Ebru Yildiz)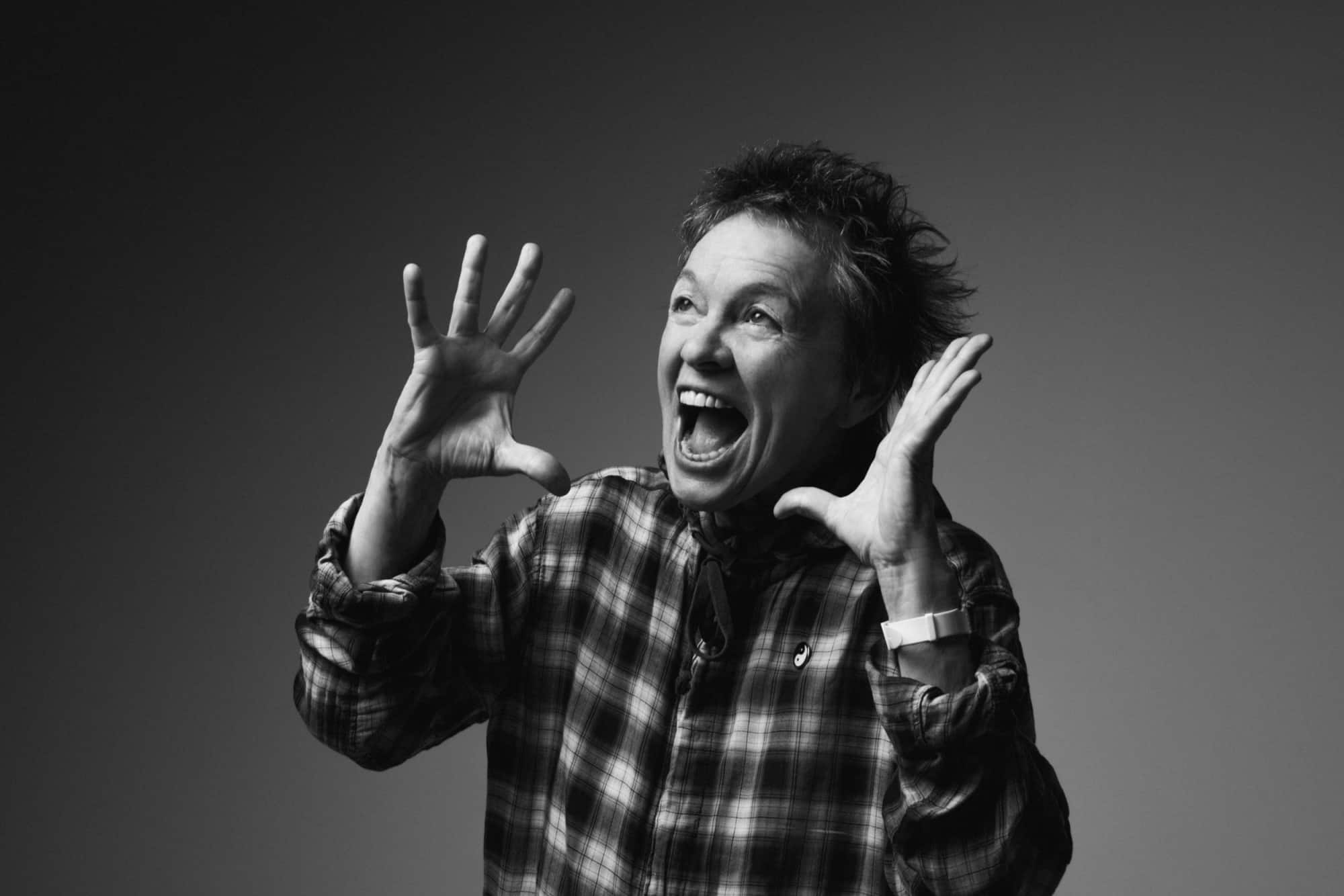 Rockefeller Music Hall
9:00 PM